How To Use Your Crystal Facial Roller
The Rose Quartz
Known as the "Goddess" Stone for its symbolism of Venus and Aphrodite, this beautiful pink crystal is commonly used in both Eastern and Western therapies such as Crystal healing and even Feng Shui. It is believed to be one of the most effective natural stones for removing "electrical" pollution, negative auras and communication or emotional blockages.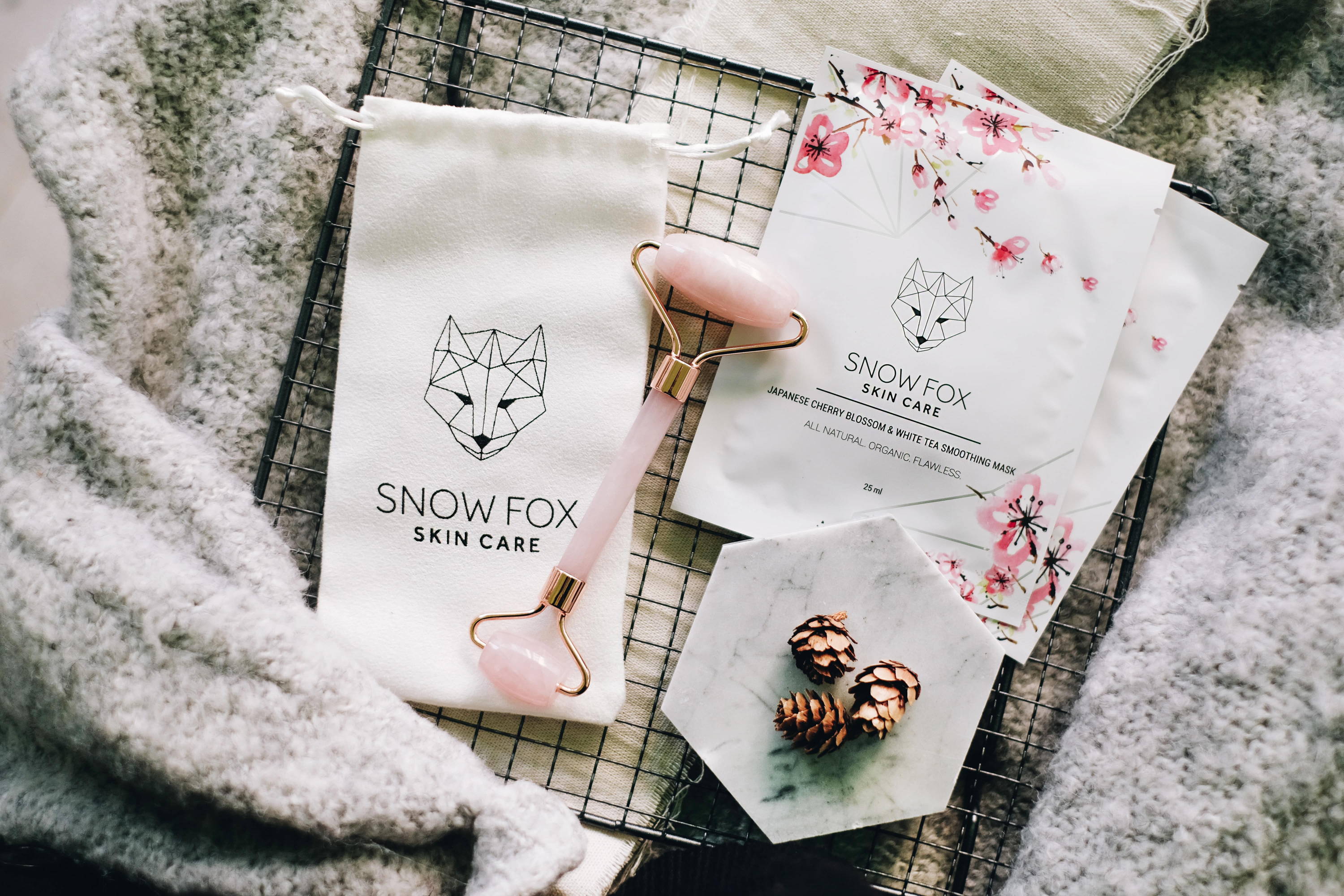 We suggest using it as a facial massage tool to help de-puff, de-stress and enhance your skincare routine! There are a lot of ways this roller comes in handy, as it can:
Speed up & maximise product absorption
Help release muscle tension
Enhance natural contours
Our Rose Quartz Facial Roller is made of 100% pure Rose Quartz to ensure maximum benefits.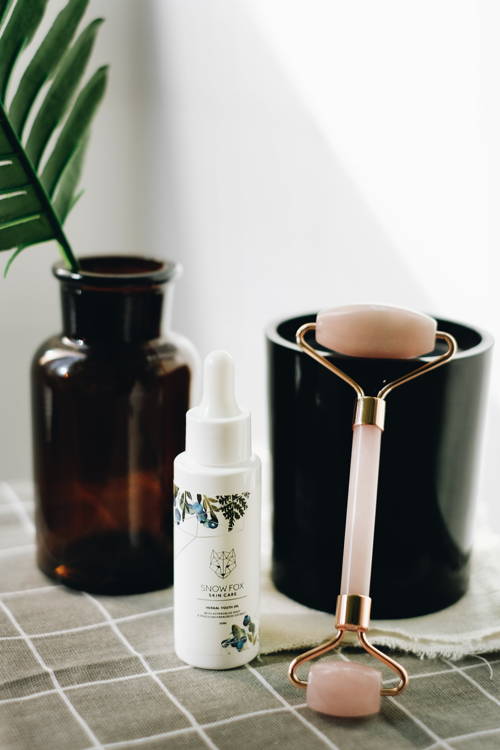 What To Pair With A Facial Roller
Sheet Masks
It can cut down masking time if you only have a short time but want your skin to be at its best (great for big events). We recommend using it with cotton or fabric material sheet masks rather than bio-cellulose, "bubbling" or "jelly" masks as those can tear or get really messy.
The most popular sheet mask bought with our facial roller is our Japanese Cherry Blossom & White Tea Smoothing Mask.
Facial Oils
Lightweight oils such as our Herbal Youth Oil can be great for more intensive facial massage sessions, so choose a natural oil that won't streak, isn't too sticky (coconut oil is too rich) and absorbs well to avoid getting it all over the metal components of your roller.
Serums
Pick non-greasy serums like our Cucumber Recovery Serum to maximise absorption and product benefits.
Serums are packed with nutrients and don't require a lot of massaging to absorb quickly, making them the quickest and easiest roll with.
Lymphatic Facial Drainage Points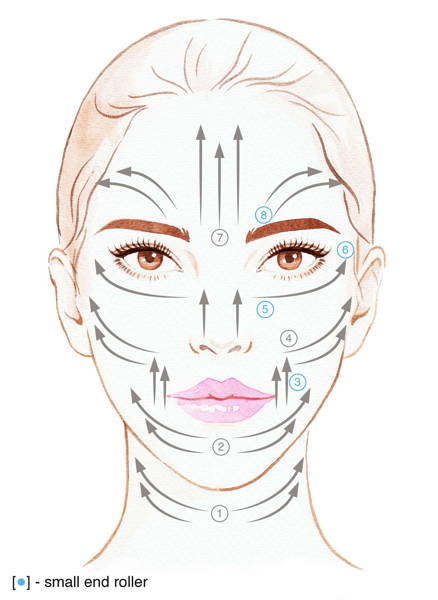 Start by applying facial oil or serum all over the face and neck. Use a little more product than you'd normally use as you want to maximize absorption. For Sheet Masks, use the excess serum on the neck.
Begin from the neck, at Point 1.
For the jawline (point 2), roll from the middle of the chin upwards, all the way to underneath the ear. Focus on the Mastication muscle (chewing muscle) as this is where most people hold most of their stress and facial tension. Repeat 10x or until you notice the muscle is softer.
Follow the rest of these numbered points, switching to the smaller end of the roller at the highlighted blue numbers.
Tips:
Be gentle around the eyes, (5 and 6 as shown in the illustration). Use the smaller end of the roller to avoid too much pressure as you want to gently de-stress the lymphatic lines, not strain them.
For Sheet Masks
Roll on top of the material and press firmly to flatten and even out the sheet against skin. Sheet Masks are particularly suitable for facial rolling as they have a pressing mechanism that helps the skin absorb a lot of product without missing any areas.
Use Real Crystal Rollers 
Plastic, acrylic and glass do not have the same benefits are authentic crystals do. There's often colour treated stones used to "mimic" Rose Quartz but you can tell by looking at the roller colour; if an entire row of rollers on a shelf look exactly the same, it's most likely dyed. Real crystals have natural variations in colour and tone; no two pieces should look the same.
---